21. september 2023
Webinar: Measuring nature connectedness – why and how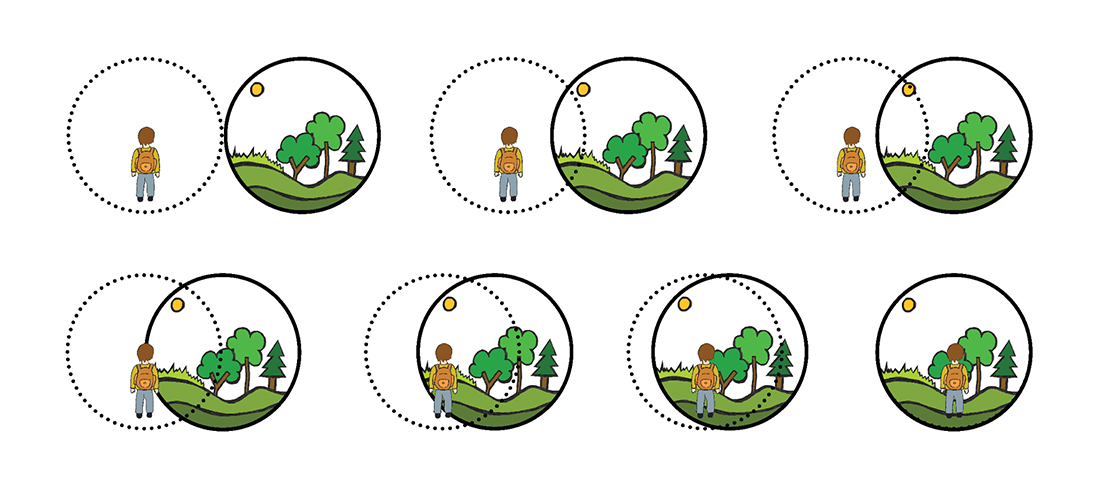 Free webinar on Measuring nature connectedness the 29th of November at 3.30-4.45 pm (MET).
A range of different scales for measuring connectedness to nature (C2N) has been developed during the last two decades. These scales are used for children, e.g. to document consequences of declining contact with nature in daily life related with notions like "Extinction of experience" or "last child in the woods". Or to evaluate interventions that promote C2N.
In this webinar, we seek to discuss why and how to use these scales, and we are providing two examples on application and elaboration of scales. Professor Thomas Beery at HKR (Sweden) has worked with a several C2N scales and contributed to the "Practitioners Guide to Assessing Connection to Nature" (Salazar et al. 2020). He provides a brief introduction to why and how to measure C2N among children. Tanya Wünsche, PhD fellow, also at HKR, will present experiences with adaptions of the Connection to Nature Index (CNI) in school-age educare settings in Southern Sweden. Finally, Nanna Wurr Stjernqvist and Maria Stougård, both postdocs at Steno Diabetes Center Copenhagen (Denmark), will present a Nature Literacy scale, developed for an intervention in a social housing area.
Program
3.30: Welcome to the webinar // Søren Præstholm, Children & Nature - Denmark
3.35: Measuring C2N // Thomas Beery, HKR -Sweden
3.55: CNI in a school-age educare setting // HKR - Sweden
4.15: Nature Literacy scale in social housing area // SDCC -Denmark
4.35: Closing the session – 10 minutes with informal Q&A

Center for Børn og Natur (Children & Nature - Denmark) is hosting the webinar together with Kristianstad University (HKR) and Steno Diabetes Center Copenhagen.
We are welcoming participants with or without experiences in measuring C2N. Both practitioners, students and researchers/professionals are welcome.
Picture: Inclusion of Nature in Self scale illustration, applied in survey questionnaires by Center for Børn og Natur and Save the Children Denmark, inspired by Kleespies et al. 2021. 

Emner